Living in Infinite Love
Peggy Phoenix Dubro had a profound experience of spiritual awakening and Infinite Love when she was 22. Now forty years later she presents a new event: Living in Infinite Love.
"Co create healthy, balanced, loving relationships in all areas of your life, beginning with yourself!"
Experience the energy and consciousness of Infinite Love within you.
Heart to heart, this is an event of remembrance and renewal of your passion, potentials, and magnificence within.
Embrace your life in all of its expressions and develop your ability to create a life of greater choice.
Peggy Phoenix Dubro is a celebrated international teacher, pioneer, and voice of unity in the field of evolutionary living. She is dedicated to reminding her family of humanity that each of you are more than you can see as she shares a profound experience of Infinite Love with you. Peggy has developed comprehensive energetic tools for you to use to remember and to remind and assist others to know more of who they are.
Her work is practiced and taught in over 70 countries. With joy and great wisdom she encourages you to rise and shine, in honor of the Infinite Phoenix within you!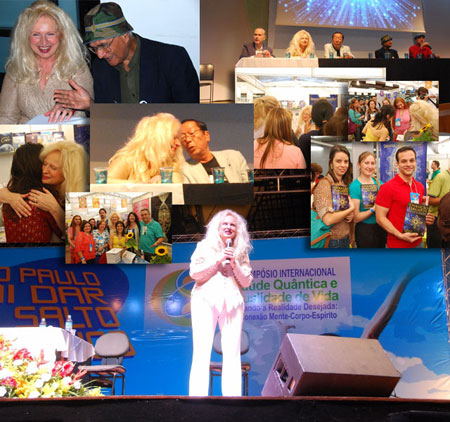 "We were very happy with the presence of Peggy at the Symposium. Her work touched people's hearts, and she again will be part of the Symposium."
Wallace Liimaa, Noetic Sciences award winner, founder and organizer of the I, II and III International Symposium on Quantum Health and Quality of Life in Brazil.