LatticeLogic® for Families – Facilitator Training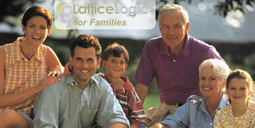 Teacher: Peggy Phoenix Dubro
Duration: 3 days
Prerequisite: LatticeLogic® for Families – Personal Growth Training »
In this three day course, you will learn to facilitate the LatticeLogic® for Families Personal Growth Training.

Certificate given upon completion of Internship.

Peggy Phoenix Dubro
Peggy Phoenix Dubro is a distinguished international speaker, author and teacher whose diverse talents have gained her a worldwide presence in the arena of "new thinking". For over 22 years, Peggy has developed the EMF Balancing Technique®, an elegant and sophisticated modality of energy work, which is now practiced and taught in more than 70 countries around the world. It was also Peggy who discovered the Universal Calibration Lattice®, an electromagnetically-organized system of energy, which extends beyond the physical body and is our personal connection with the source of universal energy.
In partnership with her husband Stephen, Peggy is the Co-founder of The Energy Extension, Inc., an organization devoted to conscious personal energy management. The LatticeLogic® Program Series has been developed for individuals and organizations interested in state-of-the-art thinking. These innovative programs, presented all over the world, are based on quantum/circular reasoning combined with the power of focused intent.