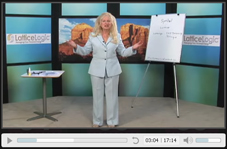 Teacher: Peggy Phoenix Dubro
Prerequisites: Completion of Phases IX-XII Practitioner Training & Phases V-VIII "Masters in Practice" Teacher Training
This is an online certification course that licenses the graduate to teach the EMF Balancing Technique Phases IX-XII Practitioner Training.
Dear EMF Teacher,
This is an on-going course. You may register at any time. This course has been designed for you! Because we have consistently and successfully worked with one another through the years, this training can be presented via the Internet in a most complete and powerful way. The foundation we have created together has the strength and depth to allow us to work this way.
Course description
This course provides all the necessary information and energetic alignments for you to be able to teach the Phases IX-XII training for personal growth and for accredited practitioners.
This course includes:
Online Teachers Manual
You can download and print this comprehensive manual.
Online Videos
The videos are coordinated with the concepts of the manual, and also contain the alignments for the delivery of the resonance of these phases.
Essay Question Forms
These forms are filled out by you to confirm your understanding of the material, and they are submitted to me personally.
Questions and Answers
I will answer your questions as I do in class and in a manner that the information will be shared with everyone.
The training is available for English, Spanish, French, German and Russian speakers. Once started, the course can be completed at your own pace in less than one week. There are no fixed times when you must be online to participate. You can do the course at your own pace. The videos are presented in sections of 10 to 20 minutes per viewing (for example view 'Welcome' video below). The total time necessary to view the teaching videos is about three hours. They are specially engineered with the latest technology to be viewable with almost any kind of internet connection. If you have difficulties viewing them online you can also download the video files to your computer. I estimate that the total amount of time you need to read your manual, complete your essays, and watch the videos is approximately 20 hours.
The course is only offered online – there are no other presentations of the IX to XII Teachers course available anywhere, at anytime. I am happy to have meetings with you when I travel to your part of the world!
The price for the course is US$5500.00 for teachers who reside in Australia, New Zealand, Singapore, Israel, North, South, and Central America.
The price for the course is 5500.00€ for teachers who reside in Europe, Russia and Ukraine.
Manuals for your students are currently available in the following languages: English, German, Italian, French, French-Canadian, Russian, Spanish, Portuguese, Hungarian and Hebrew.
The price you will charge your students is the same price that you currently charge for Phases V-VIII, and your cost for the class materials (workbooks and DVD's) will also be the same as for the V-VIII materials. The class for your students may be taught in six consecutive days, or it may be offered one phase at a time, divided as follows:
Phase IX – 2 days
Phase X – 1 day
Phase XI – 1 day
Phase XII – 2 days
Please e-mail for the registration and payment plan form: elan@thebalancingwork.com
As always, in the energy of love,
Peggy Phoenix Dubro

Certificate given upon completion of training.
Testimonials
Here is what students are saying about the online course:
"I started my course today and it is absolutely amazing and wonderful. Thank you thank you thank you thank you."
"For the phases IX-XII teacher on line training, I feel your love and compassion Peggy, I feel your presence and it fills my entire EMF office/room with your powerful love and centeredness. Blessings Peggy, Stephen, Ilan, Shana and the on-line teaching team. Bravissimo! Congratulations! Felicitations!"
"This class is wonderful – it feels so protected and well planned – I have new insights, new understandings and fun – I feel honoured to be part of this worldwide class. Exciting how the energy is around us and gives the feeling of being together. The seminar is well prepared and well thought out – thank you."
"I have just completed my training phases IX-XII. It is so magnificent … I can not come to my senses yet! What a brilliant idea, and how well developed, I mean the way, it works… I am absolutely delighted by the Training … Peggy is magnificent, and the Teacher Template was so powerful… Congratulations to all!!"