The Waves (1-day Workshop)
L'Art de la Transformation Consciente
Présenté par Peggy Phoenix Dubro
Waves One to Twelve
Prérequis : Aucun – ouvert à tous!
Utiliser les Ondes est excitant, amusant et profond …. faites des Ondes personnellement, localement et globalement !
Fusions uniques de lumière et de sons créées à partir des perceptions quantiques de Peggy Phoenix Dubro et des extraordinaires Toning Pineal du Dr. Todd Ovokaitys. Ces deux pionniers ont collaboré pour offrir une fantastique méthode de travail de transformation avec les nouvelles énergies actuelles.
Learn the first twelve Waves in this one day intensive workshop … an elegant and empowering form of communication in the language of energy and sound.
As a facilitator you will put the Waves together in powerful combinations for yourself, your family, your friends, and your clients.
Les Ondes sont une combinaison de postures énergétiques, de mouvements et de sons. Les tonings ont été développés spécifiquement pour les Ondes par le Dr Todd Ovokaitys. Les mouvements et les postures ont été développés par Peggy Phoenix Dubro. Sa vision quantique et sa riche expérience dans le développement des alignements énergétiques pour la technique de l'EMF Balancing et le Lattice (Treillis) l'ont préparée pour la tâche unique d'identifier les nouveaux tracés énergétiques pour ce travail novateur et passionnant. Au cours de chaque formation, tous les alignements énergétiques nécessaires pour activer votre capacité de pratiquer les Ondes seront canalisés par Peggy selon la configuration unique des participants présents et le lieu de la formation.
Les Ondes de l'Univers Infini
1. Bienvenue
2. Intégration
3. Intelligence Universelle
4. Je suis mon chez-moi!
5. Amour Infini
6. Compassion Infinie
7. Présence Infinie
8. Sagesse Infinie
9. L'Humain de l'Univers
10. La Famille Universelle
11. Le Phénix
12. L'Evolutionnaire
Riding the Waves
Chaque onde a son propre patron énergétique commençant par une intention et initié avec le mouvement et le son. L'initiation continue avec des mouvements spontanés et des tonings alors que vous complétez l'alignement selon votre sagesse intérieure.
Vous expérimentez la structure cristalline de votre être, au niveau physique et au niveau multidimensionnel
Vous vous ouvrez aux dimensions supérieures et à de nouvelles fréquences d'expression
Vous amplifiez le sentiment de vous sentir chez vous ici et maintenant
Vous explorez les énergies guérisseuses des dynamiques de la famille universelle
Vous renforcez l'expression de l'intelligence du cœur
Vous activez des talents et des habiletés latents encodés dans votre

ADN

et vos registres akashiques
Vous accélerez votre créativité et votre capacité à transformer les challenges en opportunités en ces temps de changement
Vous apprenez les nouveaux modèles énergétiques de leadership
Vous comprenez votre rôle en tant que pont de grâce
Avec joie et aisance, vous «dansez» votre chemin d'évolution de conscience et vous assistez les autres dans leur «danse»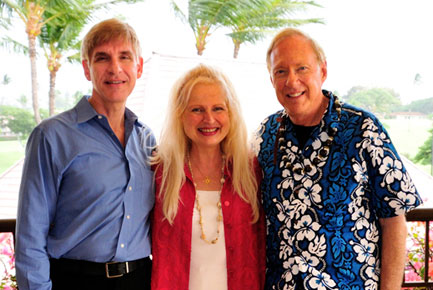 "Imaginez d'ajouter des mouvements lémuriens anciens à la profonde expérience du toning pinéal ! Ceci est une révélation de 2013 qui initie ce que Kryeon a indiqué comme étant de nouvelles énergies qui arrivent et qui sont inédites. L'enseignante Peggy Phoenix Dubro présente Les Ondes, l'Art de la Transformation Consciente, un nouveau travail d'alignement de la pionnière du travail énergétique depuis plus de 20 ans." Lee Carroll
Découvrez et définissez votre contribution unique au mouvement de transformation de l'humanité!
Témoignages
"Merci pour les magnifiques ondes ! Elles apportent tellement d' Amour, d' Harmonie, d'Équilibre et de Calme …. un grand sentiment de plénitude !"
"Je suis tellement heureux d'avoir suivi ce cours, les Ondes m'aident à intégrer tout ce que j'ai étudié. Je comprends bien plus pourquoi je suis ici ! Merci !"
"J'ai beaucoup plus confiance en moi ! Les tonings et les mouvements ont réveillé l'être co créatif que je suis."
Peggy Phoenix Dubro est une conférencière internationale reconnue et une enseignante dont les divers talents lui ont conféré une présence mondiale dans le domaine de la « nouvelle pensée ». Elle a 30 ans d'expérience dans son travail avec l'anatomie énergétique humaine et elle est une des chefs de file dans le domaine de l'harmonisation énergétique. Co-fondatrice, avec son mari, de The Energy Extension, Inc. en 1995, Peggy and Steve se sont associés pour créer une technologie de pointe dans le domaine de l'harmonisation énergétique, à la fois amusante et profondément transformatrice. Leur travail est pratiqué et enseigné dans plus de 70 pays dans le monde.
"Peggy Phoenix Dubro a un don. Elle a une "vision quantique." Cela signifie qu'avec votre permission, elle peut regarder votre énergie, peu importe la distance entre vous, et peut "refléter" l'énergie quantique en vous… dont une grande partie que vous n'avez jamais vue. Ses sessions sont l'aboutissement de 20 ans de travail avec les énergies quantiques du Treillis (Lattice), la sphère de co-création qui vous entoure, une matrice profonde de design quantique que tous les humains possèdent. Qui pourrait mieux lire et travailler avec cette partie de votre être, sinon la créatrice et la pionnière de ce travail avec le Treillis depuis bientôt une génération. Elle a l'expérience!" Lee Carroll/Kryeon
View The Waves 3-day Workshop Description