LatticeLogic® for Children – Facilitator Training
Empowering children to organize their energy and develop harmonic and nurturing relationships at school, with friends and in their families.
Teachers: Peggy Phoenix Dubro & LatticeLogic® for Children – Teachers of Facilitators
Duration: 3 days
Prerequisites: – acknowledgement of the guiding principles of the LatticeLogic® programs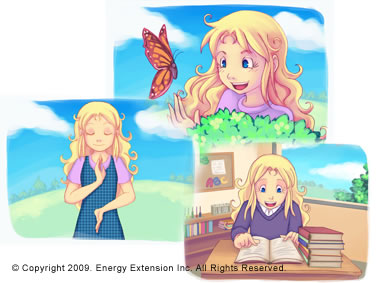 This program has been specially developed to guide and empower children of school age in the organization of their energy, thoughts and emotions. Through exploring different aspects of reality and getting acquainted with key specifics of their energetic nature and their own lattice, children become much better equipped to develop their fullest potential. Practitioners and teachers of the EMF Balancing Technique® now have the opportunity to deliver this program to children both in school environments and in their communities.
Today's children are faced with significant challenges as they balance their often remarkable multi-faceted intelligence with the demands of a society and family structure in constant and rapid transformation. Issues of learning preferences, identity seeking and family stress as well as the high sensitivity levels and high levels of stamina that many children exhibit converge in creating life conditions that make an advanced, love-filled technology a perfect accompaniment for our young ones in their development.
LatticeLogic® for Children brings playful methodologies filled with stories, games, and the experience of a Floor Mat with "The Symbol" and Lattice Prisms on it, which serve to facilitate as the children learn easy-to-practice techniques to work with their energy, making it possible to reach higher levels of balance and focus. This in turn enables them to better develop harmonic and nurturing relationships in their school life, with friends and within their families, generating favourable conditions for a healthy emotional development and learning process.
A 3-day facilitator training prepares the graduate to deliver the LatticeLogic® for Children program both within schools and in other environments. In addition to the group work nature of the program, guidelines and tools are shared and provided to support the delivery of individual EMF sessions in ways suited for children. An additional 3-day training prepares the graduate to train new LatticeLogic® for Children Facilitators.
In Peggy's words, the LatticeLogic® series is "a cutting-edge technology in understanding the way human beings think and function, which teaches individuals how to organize their thoughts, understandings and beliefs. This learning changes their actions and maximizes their potentials both in their personal lives and as valuable members of their communities."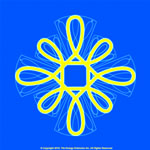 (Materials include a Floor Mat with "The Symbol" on it. At one point in the presentation of the class, each child stands on the Floor Mat while being assisted by the facilitator, and places their intents and wishes into the field of potential.)
Requirement after the class – signed License Agreement – LatticeLogic® for Children Facilitator

Certificate given upon completion of Internship.
This photo gallery requires a later version of Adobe Flash Player than the one installed in your browser.
So if you'd like to see this gallery, please download the latest version of Flash Player.
Peggy Phoenix Dubro
International speaker, author and teacher Peggy Phoenix Dubro is the discoverer of the Universal Calibration Lattice®, a structure within the human energy anatomy, which she has studied in depth. Peggy has developed techniques and tools to understand the functioning of this energy structure in the new energy dynamics. One of these techniques, the EMF Balancing Technique®, is practiced and taught in more than 70 countries worldwide. Co-author of the book Elegant Empowerment, Peggy is known for her ability to teach with great clarity and touch the hearts of individuals, as she delivers lectures and trainings all over the world.
Interview – Schoolgirls interviewing Peggy after a LatticeLogic® for Children class »
View Prices for LatticeLogic® for Children – Facilitator Training
LatticeLogic® for Children – Facilitator Listing
LatticeLogic® for Children – Teacher of Facilitators Listing

Lattice Logic for Children Facebook Page