Formation d'Enseignant des Reflets
Canaliser l'énergie de la grâce et de l'entièreté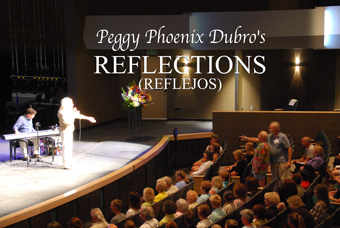 Enseignante : Peggy Phoenix Dubro
Durée : 2 jours ou 1 jour intensif
Prérequis : Avoir complété un atelier des Reflets – Formation de Facilitateur
Intention et Vision
Ajoutez une nouvelle facette à la voix que vous avez déjà dans le monde, ou commencez à parler publiquement alors que vous enseignez les Reflets.
Dans cet atelier intensif d'une journée, vous allez apprendre comment enseigner les Reflets aux autres. La journée est remplie d'attention personnelle, et à travers le champ de cohérence, vous recevez des alignements venant de Peggy alors que vous dites "oui" à une plus grande partie de qui vous êtes! C'est un outil précieux à apporter à tous ceux qui sont déjà sur le chemin de la conscience, et pour ceux qui viennent juste de commencer.
Le matériel d'enseignement remis inclut un manuel montrant les étapes une à une, et une présentation PowerPoint avec une vidéo.
Je choisis d'ouvrir la Formation d'Enseignants pour ce travail afin d'assister ceux qui sentent le désir de parler de façon plus publique. J'offre mes 18 ans d'enseignement au niveau international, en ayant parlé tout autour du monde, comme support pour vous aider à continuer à faire évoluer votre capacité à parler clairement et à être entendu !

Peggy Phoenix Dubro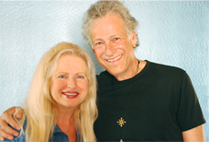 Peggy Phoenix Dubro est un conférencière internationale reconnue et une enseignante dont les divers talents lui confèrent une présence mondiale dans le domaine de la « nouvelle pensée ». Elle a 30 ans d'expérience dans son travail avec l'anatomie énergétique humaine et elle est une des chef de file dans le domaine de l'harmonisation énergétique. Co-fondatrice, avec son mari, de The Energy Extension, Inc. en 1995, Peggy and Steve forment une équipe qui crée une technologie de pointe dans le domaine de l'harmonisation énergétique, qui est à la fois amusante et profondément transformatrice. Leur travail est pratiqué et enseigné dans plus de 70 pays dans le monde.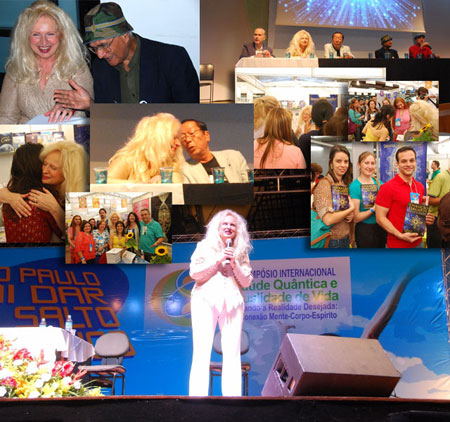 eei_wallace_liimaa_testimonial
"Peggy voit l'humanité différemment de la plupart des personnes… elle vous regarde sans jugement, et elle regarde les autres enseignants et les autres techniques énergétiques sans jugement, parce qu'elle comprend l'intégrité et l'intention qui vient du cœur. Et ainsi, ce n'est pas un accident si cette enseignante profonde est ici aujourd'hui sur la planète."
Lee Carroll – Auteur de la série Kryeon
"Depuis plus de 20 ans, l'enseignante Peggy Phoenix Dubro a reçu de l'information sur une technique profonde appelée EMF Balancing. Maintenant, l'enseignante devient en fait le processus, et son ADN se transforme en conséquence. Elle est le seul être humain sur la planète a absorber complétement l'impact de ce que l'EMF enseigne… à 100%. Cela signifie qu'elle peut maintenant refléter la compassion de l'Humanité d'une façon unique, et créer une canalisation qui englobe l'énergie complète qu'un vrai maître aurait. Son portail d'ADN s'ouvre… à cette nouvelle expansion, les Reflets… et plus!"
KRYON ~ 2012, canalisé par Lee Carroll
Le travail innovatif de Peggy avec le champ énergétique de toute vie nous mène à une place en nous-mêmes où l'amour, la guérison et la paix commencent. Ses techniques sont pratiques, efficaces et elles marchent!
Gregg Braden – Auteur de L'effet Isaïe, Le Code de Dieu, La Matrice Divine
"En terminant ma session de Reflets avec Peggy, je me suis sentie heureuse, équilibrée, et remplie de prises de conscience sur ma propre capacité à créer ma vie avec plus de choix."
"La capacité de Peggy pour clarifier les intentions est comme un laser, et elle est remplie d'amour."
"Elle amplifie votre capacité à être conscient de votre énergie, et comment l'utiliser avec clarté et focalisation."
"Les Reflets sont vraiment magnifiques!"